COLLEGIATE/PROFESSIONAL/OLYMPIC ATHLETES
Cam F. Awesome - Olympic Boxer
"My name is Cam F Awesome and I'm the #1 heavyweight boxer in the country, multiple time national champion, and public speaker. I went through my career struggling with constant internal battles. I'm sure I would have excelled further as an athlete if I were to have a program like this. I believe this is an overlooked aspect of the sports world. If a sport like boxing is known to be 97% mental, why aren't we working on our mental more than we work on cardio? I love what Chris is doing and he has my total support!"
For more information on Cam Awesome, check out his website on the link below.
http://www.celebritysportsspeaker.com/
-Drafted in the 2012 draft by the New York Jets in the 6th round.
-Also played for the St. Louis Rams
-All-time single season leader in yards rushed for Baylor University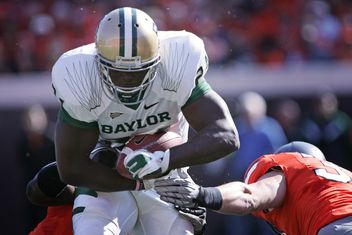 -"Chris is a unique individual that works to perfect each of his crafts. With his holistic approach to fitness from body, mind, and spirit, he has already had massive impacts on his clients and peers. It's personal to him and the way he influences others will change lives. His passion and discipline will change the world in regards to how he athletes approach the game. I've heard it before that the game is 80% mental and 20% physical. And playing on all levels of football, I am convinced this theory holds true. Why sin't sports psychology growing more and more? Athletes are at a severe disadvantage to become consumed by the game when there isn't proper mental coaching. That's where I can see Chris changing the game. Unlocking the mental beast inside and discovering greatness is a differentiation in our world. Invest time to get to know Chris and it will pay dividends as you discover your true raw ability."
Kestahn Moore (Florida Gators National Champion)
"Chris and I starting working together last year (2017), after he explained he was an athletic therapist. A physiologist for student-athletes that wanted to help develop student-athletes mentally first, instead of physically; made sense to me, though I never thought about it in depth. I played sports competitively from the age of six until my early twenties. I was decent enough to get my tuition paid for in college with a couple National Championships that I added to my back pocket. After college, I played at the highest level in my specific sport. Therefore, I know the stresses, the anxiety, and the emotional roller coaster that happens during a student-athlete's career. Coming from an athletic background, I was intrigued with his philosophy on helping studentathletes through mental development. Mr. Missimo in our first conversation impressed me, not specifically on what he is determined to do for the studentathletic population; moreover, how he is planning to accomplish his goal. With the passion and excitement he brings to helping student- athletes development through their mental capacity I can think of no other qualified individual than Chris. His story alone shows his qualifications, his determination and his A+ rating as a success story of his own program."
-Kestahn Moore , Pro-Athlete , Speaker (2018)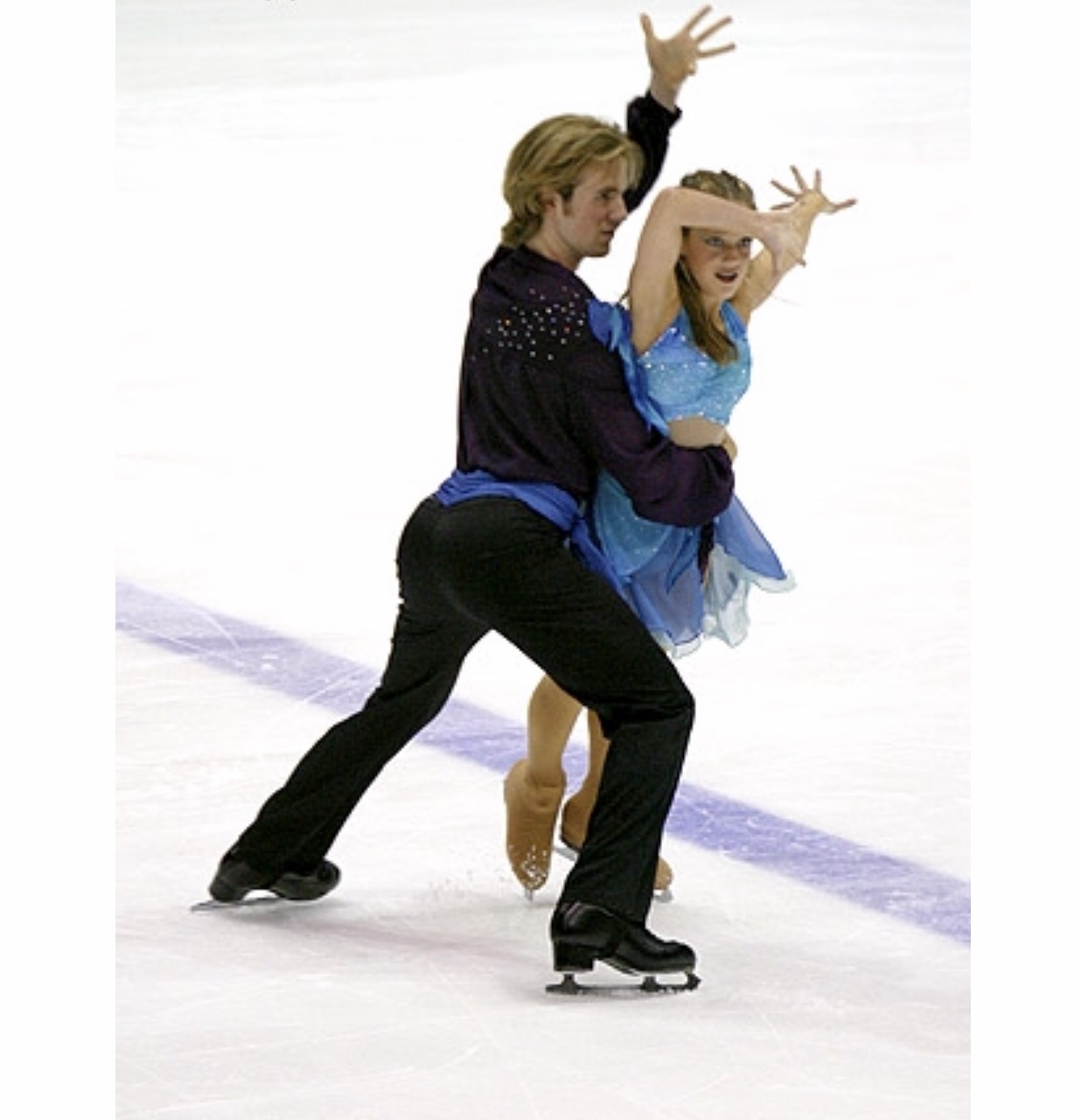 As a competitive figure skater, both nationally and internationally, for over 18 years, I understand what it's like to wake up everyday with purpose, drive, and determination. But I also know what it's like to wake up unsure, full of doubt, feeling isolated and alone. The pressures that come with being an athlete are unlike any other I've experienced in my life. I often wondered why people, who are so quick to offer praise when there is success, are unwilling to offer support when there isn't. I was told time and time again, that I was mentally tough, that whatever it was that I was experiencing would pass because I was "strong." It was as if my status as an athlete overshadowed the slightest possibility that I could be suffering mentally and physically. If only there was someone to advocate for my mental health as an athlete, someone who was passionate about improving the lives of those who are involved in sports, someone like Chris Missimo.
From the moment I met Chris, I knew he was someone special. He has overcome adversity time and time again, persevering through setbacks, hurdles, and failures. He is the definition of true grit. He is a passionate advocate for athlete mental health, an area that is often overshadowed and not given the consideration that it so deserves. He is genuine in all that he does, going above and beyond to help improve the lives of those who seek his counsel. He has done and will continue to do great things, and I am honored to know him.
-Ashley Taylor
Member of the Uzbekistan national figure skating team, figure skater for 18 years.
Joe Lopez (Other Joe from the Angry Joe Show)
"What I like most about Chris is his passion, drive and his willingness to help others. With his program you can definitely see that carry over. He's charting into a new territory with going beyond assisting athletes physically and mentally. He's helping gamers too, which I feel could be overlooked at times. I believe he could aid gamers with their health since I know we sometimes get too caught up with everything around us. It sometimes causes us to neglect ourselves."
Big thanks to Joe for discussing some of the unique challenges and stress factors that streamers and gamers face to create content for their audiences. It's not all fun and games. Literally and figuratively. Check out their YouTube channel on the link below.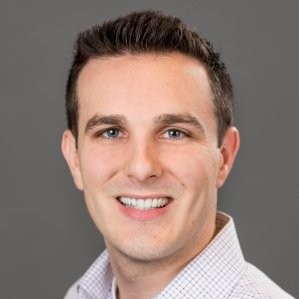 "Chris puts more time and energy into making sure his clients succeed than anyone I know. His heart to serve others is unparalleled and his depth of knowledge makes him a top expert in his field."
-Executive Pastor at Gateway Church
Katie C. - Lost 90 pounds!
One of the most incredible people I've ever met. Katie worked incredible hard to be the best version of herself in all areas - mind, body, and spirit.
"Considering training with Chris? Well you should! His simple, easy to follow training and nutritional programs really work. He is honest and pushes you to achieve your goals. I am happy I took the step to change my health and lifestyle. I have never felt as confident in my skin as I do now!"
David G. - Lost over 50 pounds!
"I enlisted Mr. Missimo for his help with weight loss and physical training in February of last year. With his tutelage and professionalism displayed over a dozen sessions, I used his program that he designed to my full benefit, causing me to lose over 50+ pounds, gain muscle mass, strength, and definition. He talks the talk and walks the walk in a industry filled with snake oil salesmen. Hire Missimo Motivation if you actually want results and don't want to feel ripped off after a 30 minute session with a "trainer" who tires you out, but doesn't help you get anywhere."
Kane C. - Gained almost 20 pounds!
"Chris taught me a fitness lifestyle that I can follow for the rest of my life all it takes is a little dedication and the discipline to follow the plan he lays out for you. I really recommend taking a look at his page and contacting him if you want to trim down, bulk up, or just want to healthy diet to follow. I have been following his plan for more than a year now and have gone from 135 pounds to 152 pounds of lean muscle, six pack included."
Missimo Motivation Founder